Vintage Mystery Scavenger Hunt Item: Boat
Vandercook is an author who is new to me. He was London born, but went to live in New York when he was a child. He started out as an actor but then went into newspaper work. Between 1940 and 1946 'he was a staff commentator of the National Broadcasting Co' (whatever that entails) and loved travelling off the beaten track.
Murder in Trinidad (1934) starts with an intriguing first sentence: 'I shall go back:' as it is not entirely clear whether it means just an ordinary flashback or whether it is a character vowing a return to a place for some particular place. The opening chapters are also strong setting up the book's central mystery. Bertram Lynch who works for the Permanent Central Board in Geneva, has been sent to Trinidad to investigate the local opium trading ring. Even though he knows this will be a dangerous mission, working in the shadows, he still gets more than he bargains for. By chance he makes the acquaintance of Robert Deane on the boat to Trinidad, which is fortunate when Deane is able to save his life, shortly after they get to the island. Eventually Lynch reveals his mission to Deane and invites him to be his assistant with the appealing statement that it is 'certainly [an] amusing, possibly dangerous job […] No salary, but a jolly safe guarantee you'll not be bored.'
Following hotly on the heels of this offer, Lynch's contact, who he was supposed to be meeting at the hotel is murdered – another incident which makes Lynch go off the radar. The case which comes in the format of thriller rather than a conventional detective mystery, endangers the lives of our daring duo multiple times, especially during the section of the story where their investigation takes them to a secret criminal hideout in the maze like swamp with plenty of quick mud. An additional mystery is the 13 year old murder case of the previous Governor of Trinidad, which lead to one of governor's close aides, George Cassel disappear with his daughter.
Overall Thoughts
With such an unusual setting I was interested to see what Vandercook would do with Trinidad as his setting. Initially I was concerned that the story would remain within the white community and their more salubrious accommodation, ignoring the lifestyle of native Trinidadians (a setting issue I had The Suva Harbour Mystery (1941)). For instance we are told that:
'the hotel faces an enormous park-race-course-playing-field- and-common, called the Savannah […] The big houses fronting the Savannah stand deep in their own grounds […] The air was scented with the myriad, delicate odours of a world altogether new to me, a land fragrant, soft, and (I fancied) of an exquisite peace.'
'Savannah' seemed a rather ironic name for an orderly park and it is further ironic that Deane presumes such a place must be peaceful, an erroneous assumption which is bluntly corrected shortly after he makes this comment.
However, Vandercook does take his readers off the beaten track, focusing more on how the criminal class operate and showing to a small extent how poorer inhabitants of Trinidad live. Unsurprisingly though we do only get a white perspective on the island and its inhabitants and since Trinidad was under British colonial rule until 1962 this too affects this perspective. Deane is often disconcerted by the landscape, referring to its swamp mangroves as that 'queer amphibian tree.' Equally unsurprising every white character struggles with the heat. I wouldn't recommend anyone downing a shot for every time someone wipes their forehead with a handkerchief. Given the colonial context and the context of the novel there are terms used which modern readers wouldn't agree with, such as 'half-breeds' and broad statements are given about the propensity for indentured Hindu labourers consuming opium. However, I think because the book focuses more on white characters and their criminal activity, such language is not used excessively. Furthermore, Lynch's low opinion of criminal intellect is not race specific.
Lynch and Deane's relationship interested me a lot because it doesn't comfortably fit the professional and amateur duo category. Deane is not always hugely trusting of him, which is not unexpected given Lynch's more utilitarian approach to investigating; be it getting Deane in to trouble with the police or lying about him or getting a suspect bitten by a snake for his own purposes. Moreover, when Deane saves Lynch from being stabbed in the park, Lynch is happy to retaliate against his attacker even if it means he could injure Deane: 'with a chill of terror I realised he intended to fling it back.' Sometimes though this mistrust is portrayed in a more comic fashion as after Lynch offers Deane the job of unpaid assistant, Deane replies that 'for all I really know, you have my watch right now.' To which all Lynch has to say is, 'I have no time for pleasantries.' There is also a funny scene involving an anaconda.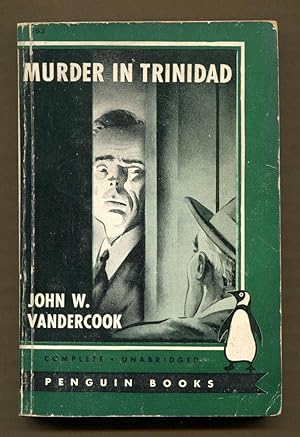 Deane is the narrator for the book and soon gets bitten by the detection bug: 'My feeling of dread and physical revulsion, I found, was gradually slipping from me, giving way to an alert and vivid interest…' However, Deane is not a very bright Watson character, though this is not necessarily his fault, as one thing which did annoy me about Lynch is that he sometimes asks Deane to comment on their situation or to pool his thoughts on a matter. Yet very often Deane has nothing to contribute much as Lynch leaves him in the dark a fair bit. No wonder Deane spends a lot of time spluttering, 'Wha … wha…' Leaving Deane and therefore the reader in the dark does also mean that Lynch's plan of attack or detection seems quite random, as his investigating strategy often swings violently from one extreme to another. Nevertheless due to a few key sentences and the general setup of the cold case the reader knows who to be suspicious of. In some ways I feel frustrated with this book as the cold case would have actually made a really good mystery novel in itself and does have some clever clues and a map. Yet these get wasted as they get dominated by the thriller drug smuggling narrative thread, which for me was less interesting.
Consequently whilst this novel did start well and had a lot of potential for being a good mystery, the recourse to the more mundane thriller style meant this potential was not realised. This of course does mean I am not in agreement with Dorothy L Sayers' views on this book. She wrote that:
'this is the kind of story which one would like to get more often, for it appeals to the eternal boy in the grown man, while providing him with a little more intellectual stimulus than the plain tale of blood and thunder. Mr Vandercook writes vigorously and well […]'.
Personally, for me, the strength of Vandercook's writing style did not remain throughout the novel and in fact showed difficulties in writing action sequences with sufficient tension and the final half of the book has rather poor pacing. However Sayers and I are agreed that Lynch has a certain 'ruthlessness' about him, though I think this appealed to Sayers more than myself. Apart from Deane and Lynch we do not really get a strong sense of the other characters, as invariably these two have to work alone. Despite an unusual choice in setting, I don't think Vandercook capitalised on it enough. The swamp element was good but apart from this the reader doesn't get a strong sense of being uniquely in Trinidad. This story could have easily been transported to any hot island.
Rating: 3/5